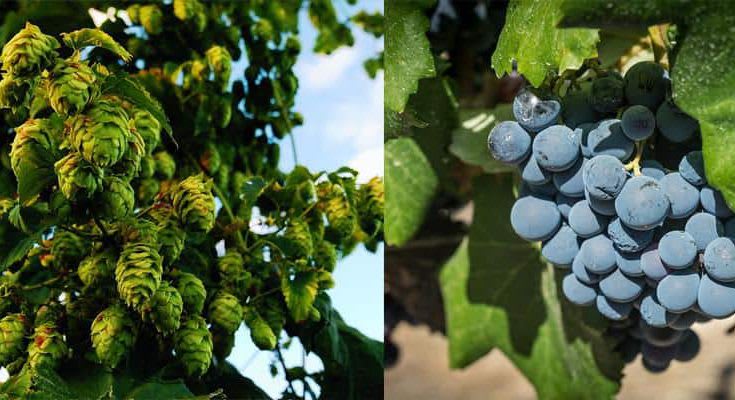 Our beer and wine culture is rich in history and success. The climate and soil conditions of the Tri-Valley have made the WORLD stand up and notice our agricultural products for more than 100 years and there really doesn't seem to be signs of that slowing down (although we don't really grow hops like we used to).

Wine
Livermore Valley has an east-west orientation that allows coastal fog and marine breezes to come in from the San Francisco Bay to cool the valley's warm air. The soil has a lot of gravel which limits the vines' deep-rooted strength, which in turn leads to larger flavor, yields in grapes.

Spanish missionaries planted the first vines here in the late 1700's. A hundred and twenty years later C. H. Wente, James Concannon, and Charles Wetmore planted grapes and soon were counted among the leaders of the flourishing California wine industry.

Livermore Valley could count more than 50 wineries up until Prohibition. It contributed significantly to the state's oenology and viticulture with the development of Chardonnay clones, overhead irrigation, and mechanical harvesting. Livermore Valley wineries were also the first to bottle varietal labeled Chardonnay, Sauvignon Blanc and Petite Sirah. Sauvignon Blanc put Livermore Valley on the international wine map in 1889, when it captured America's first gold medal at the Paris Exposition.

Hops
The "Hop Yard" were fields with enormous poles set 42 feet apart to support great wires and in turn trellis' for hop vines. The hops grown here were sought by many of the largest beer producers in the United States and Europe, making Pleasanton internationally famous.
Press-Release in the Pleasanton Times August 13th 1910
"The cultivation of hops in Pleasanton is but another instance of the fertility and productive possibilities of the land in this locality; this, coupled with the fact that the climatic conditions are ideal, makes hop culture a profitable undertaking. The hop fields of Pleasanton are owned by the Pleasanton Hop Company, of which Mr. E. R. Lilienthal and est. stockholders. The company was of San Francisco, is one of the largest-incorporated in 1893 and 300 acres of land were purchased lying west of and adjacent to Pleasanton. Here buildings were erected, equipped with every modern invention applicable to hop culture and to facilitate the labor from the time the soil is plowed until the hops are ready for market. There are few hop fields in the world where the business has been reduced more nearly to a science."