Dublin, California is located in the rolling hills of the Tri-Valley – only 35 minutes away from San Francisco. The city has long been known as a crossroads of the San Francisco Bay area. This is because it is located at the junction of two popular highways (Interstate 580 and 680).

However, the city's significance dates back hundreds of years. Native American tribes used Dublin as a trading point, and much later in the 1800s, Dublin was used as a hub for railroad transportation. Dublin remains one of the top places to live in California, with its favorable location and idyllic community. Explore eight solid reasons you should consider living in Dublin, California.
Voted as one of the best places to live in the United States
The Dublin, California population will already tell you this is true. However, the city did get its proper recognition by Money.com. In 2018,
Money
ranked Dublin as the seventh best place to live in America. Considering it is one of the fastest-growing cities in California, there must be a good reason people want to move here. From its vibrant communities and charming neighborhoods, to its stunning wine country hills, residents adore this area.
Convenient location

Dublin is the best place to live in California because it is conveniently located at the crossroads of the Tri-Valley. A short drive to San Francisco and home to two BART (Bay Area Rapid Transport) stations allow for easy connections throughout the San Francisco Bay area. Whether you need to commute to the city for work or entertainment purposes, having a home base in Dublin offers the best of both worlds.
A short drive to wine country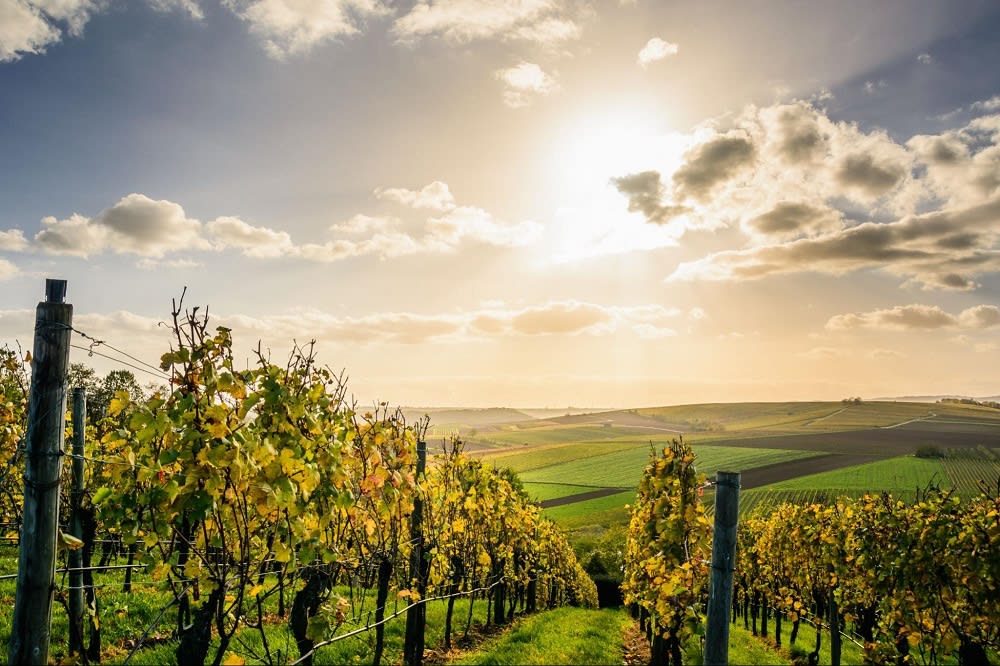 One of the greatest things about living in northern California is the accessibility to the very best wine. The Livermore Valley wine region boasts some of the best wineries and tasting rooms in the nation. Travel to just one winery or multiple locations in a day!

Once there, you will be able to enjoy the area's breathtaking views, fine wines, and decadent charcuterie boards. Living in Dublin, you are only about a 20-minute drive from these wonderful experiences. Fun fact: The Tri-Valley is home to one of the oldest wine regions in California, starting with establishments by the Spanish Missionaries in the 1760s. Make the most of living in Dublin by trying out each of the 50+ wineries!
Sunny days ahead

It is no wonder they call California the "Golden State" — it is golden with sunshine all year long! If you find yourself constantly wishing the clouds away, you can count on a lot of sunshine if you move to Dublin, California. That means an average of 260 clear sunny days a year. More sunny days equals more time spent setting up picnics, playing in the park, or going to the pool. During the summer months, when the days are longer, you can find fun community events including Picnic Flix, a free summer movie series at Emerald Glen Park.
Community events

The City of Dublin hosts a variety of events throughout the year to offer the community a chance to connect and share memorable experiences together. Well known for its St. Patrick's Day Celebration, Dublin attracts a crowd of 80,000 people from around the Bay Area to this single event. The massive event features a parade, local vendors, music, and art.

Other local outdoor events include the Eggstravaganza, family campouts, Ghosts of Dublin, and the tree lighting and breakfast with Santa in December. From the months of April through September, locals can also stroll through the weekly farmers market to pick up some of their favorite locally-grown produce or baked goods. Regardless of your interests, Dublin does a great job of hosting a wide variety of events for every age group.
Outdoor activities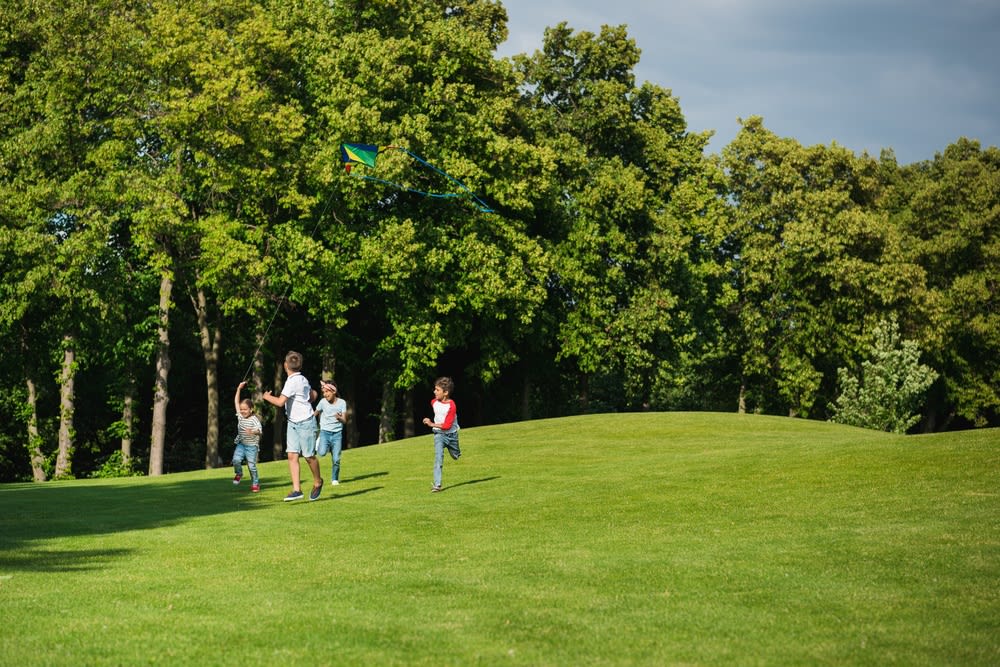 If you consider yourself to be an active person, Dublin is the perfect place to call home. With about 800 acres of open space and the Dublin Hills Regional Park, there is no shortage of outdoor areas to enjoy. There are plenty of rolling hills and bike paths throughout Dublin. Not only that, but you can find community-shared parks to take your children or dogs. Getting outside daily will not be a challenge if you reside in
Dublin
.
Plenty of restaurants and shopping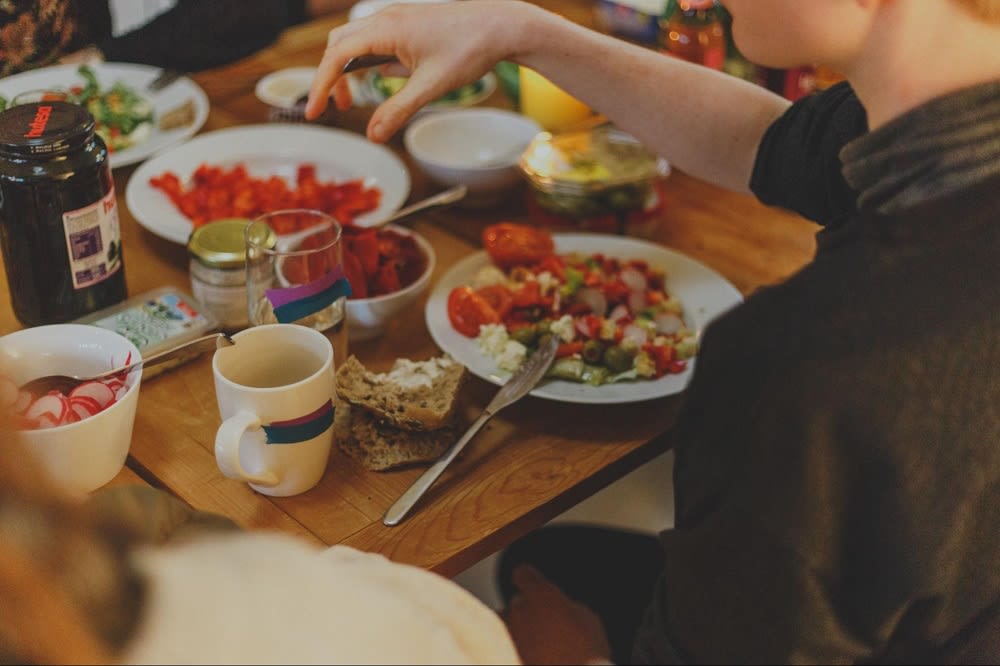 Let's be real: Living on a farm would be cool, but we all need to fulfill our shopping and entertainment needs from time to time. If you are a foodie or someone who enjoys a weekly date night, Dublin is not far from popular, delicious restaurants. Additionally, you can find a shopping center located on Dublin Boulevard that features a variety of stores. Nonetheless, if you find a home in Dublin, you will not have to worry about a long drive to run your errands or enjoy some self-care.
Education system

Looking for quality schools near the Bay Area? If so, Dublin is an excellent choice. Many of the schools in Dublin have received high rankings and better-than-average scores. Parents who are searching for the best for their children can expect to be pleasantly surprised by the Dublin School District.
Are you interested in living in Dublin, California?
Are you interested in homes for sale in Dublin, California? We have an excellent selection for you!
Doug Buenz
and his team are committed to finding buyers the
home of their dreams
. By helping potential buyers through the process from start to finish, his team will make it feel stress-free and exciting. Get in touch today to learn more!