Livermore, California, has a bounteous selection of incredible restaurants. The gourmet collection consists of fine eateries built to keep company through an extraordinary dining experience. Check out some of these superior Livermore establishments.
Bruno's Italian Cuisine

2133 1st St. Livermore, CA 94550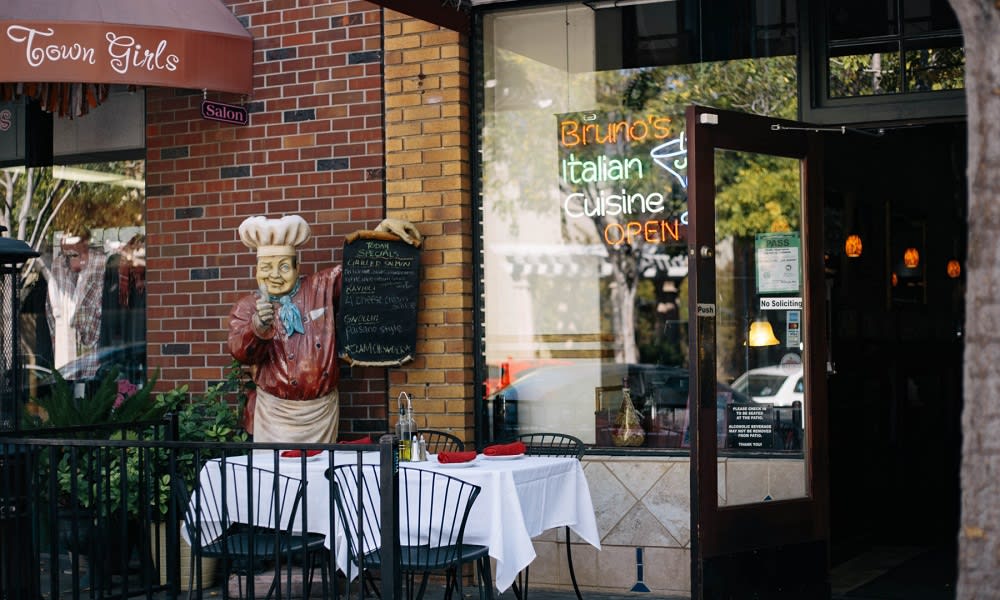 Photo courtesy of Bruno's Italian Cuisine
Travel to Italy right down the street. Bruno's Italian Cuisine on 1st Street has been a town favorite for over 25 years. This authentic Italian cafe is proud to be part of the Downtown Livermore experience. Classic and distinctive entrees fill up their extensive menu. Pesto lovers will delight in their Popeye Vegetarian Pizza, expertly crafted with pesto sauce, spinach, garlic, and feta cheese. For a new favorite, check out the Pollo Alla Bayou, a delicious combination of Cajun and Italian flavors. The pasta fresco dish is packed with Cajun-style ingredients and blended with penne in a creamy tomato sauce. Top off with a glass of local Murrieta's Well, The Spur, and Livermore wine for complete satisfaction.
Range Life

2160 Railroad Ave, Livermore, CA 94550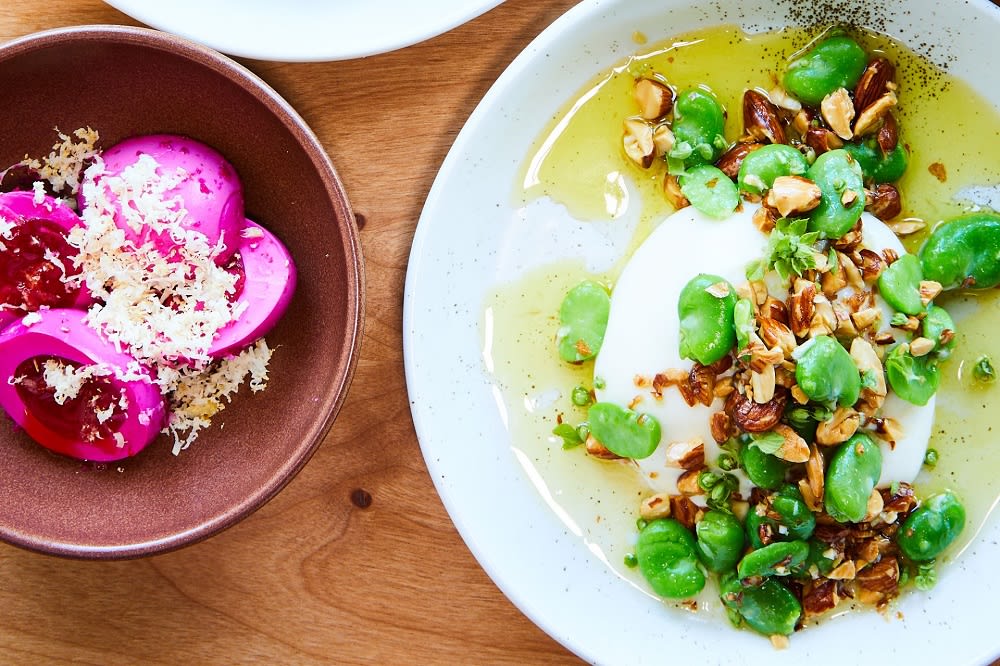 Photo courtesy of Range Life
Chat with your neighbors at Range Life, the ideal spot after a hectic day or during a rainy, blustery night. This exquisite comfort food cafe is a local hub that supports the area's farmers, ranchers, and fishermen. The sublime menu here celebrates local and seasonal fare, boasting divine meals such as buttermilk fried chicken and Klingman ham chop. The comforting ambiance is felt from the moment you step into the renovated 1800s brick building. The eatery is a prime place to huddle with friends and family and enjoy the gorgeous valley. Pastoral yet modern, it is evident why Range Life was named a 2021 Michelin restaurant.
The Cheese Parlor

158 Maple St., Livermore, CA 94550
Mingle with yummy charcuterie and spirited beverages at The Cheese Parlor. This restaurant, which is geared toward cheese and wine connoisseurs, characterizes the Livermore Valley Wine Country setting. The owner is committed to broadcasting the wealth of cheese knowledge he gained while farming. He also aims to build a sense of togetherness within the community. The array of charcuterie and entree selections is built for socializing. Party with the Livermore Valley flight, which comes with four Livermore Valley wines and four perfectly paired kinds of cheese. Make a habit of discovering the freshly made Sando of the week. Take in the welcoming vibe of the Livermore area at The Cheese Parlor.
Simply Fondue

2300 1st St., Suite 110, Livermore, CA 94550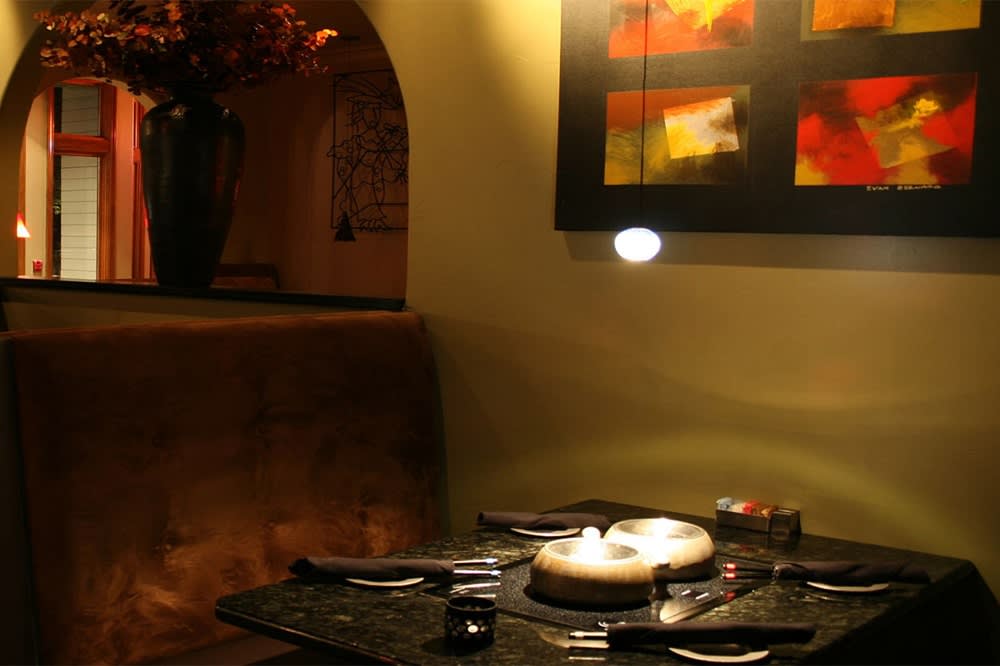 Photo courtesy of Simply Fondue
Slown down and celebrate with a melting pot at Simply Fondue, which joins the ranks as another brasserie designed for palling around. The restaurant rushes no one and encourages patrons to savor every bite. Servers adorn the table will melting pots full of amazing eats, such as vegan mozzarella cheese mixed with almond milk, garlic, and sun-dried tomatoes brushed with tasty seasonings. Fondue pots are ready for the magnanimous assortment of appetizers and chocolate offerings. Traditional Swiss Chalet impresses with imported gruyere and Emmenthaler cheeses, chablis, kirschwasser, garlic, and spices. Simply Fondue's chefs prepare their batters, sauces, and dressings from scratch every day. Take part in the sophisticated lounge or on the refreshing outdoor deck.
Zephyr Grill & Bar

1736 1st St., Livermore, CA 94550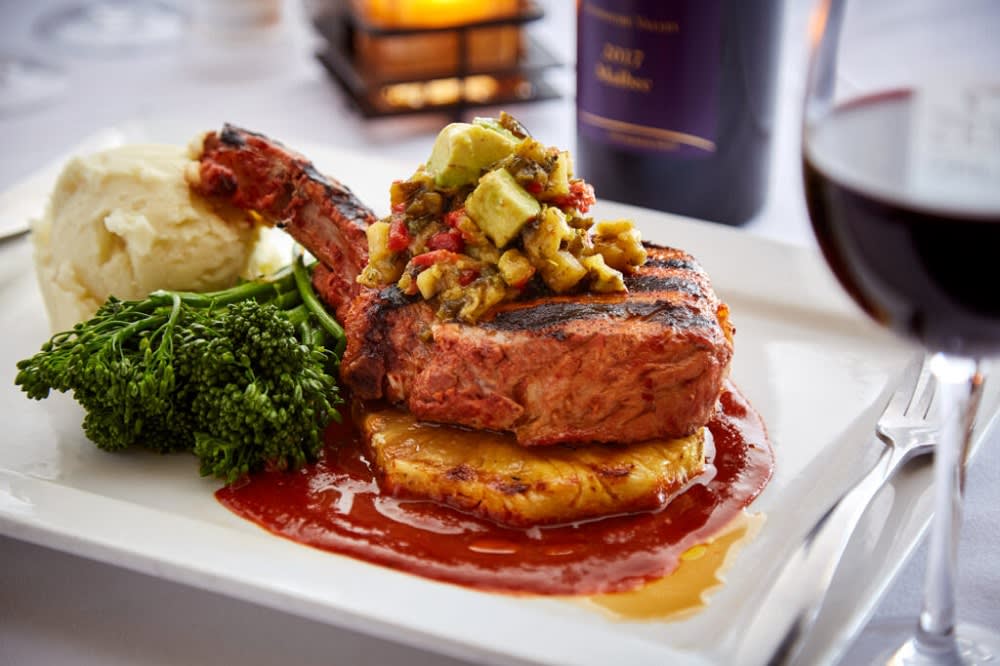 Photo courtesy of Zephyr Grill & Bar
Another outstanding downtown Livermore restaurant to frequent is Zephyr Grill & Bar, the perfect place to grill and chill. This jubilant spot was named a Nextdoor Favorite in 2022. The dishes have a pub-style theme but are prepared with an elegant flair. Their delectable Cajun shrimp penne pasta comes with jumbo shrimp, soy, garlic, tomatoes, Cajun spices, sweet cream butter, basil, and grilled garlic crostini. The prime rib dip will please barbecue lovers with its certified Angus beef served on a toasted french roll and a side of creamy horseradish. Zephyr creates a different menu for every season.
Kobe Japan

4193 1st St., Livermore, CA 94551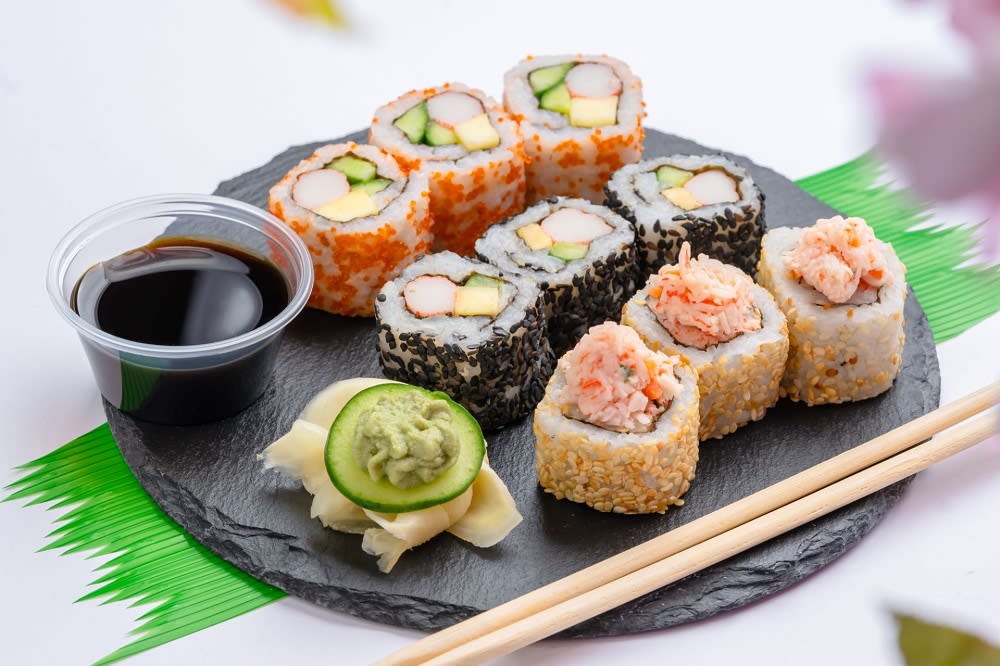 Photo courtesy of Unsplash
Change it up with a thrilling meal at Kobe Japan, an excellent choice for delicious Japanese cuisine. The hibachi is fired up to serve ribeye Angus beef and chicken or fish. The adventure includes hibachi soup, organic spring mix, hibachi mushroom, zucchini, fresh mushroom, broccoli and onion, and steamed rice. Sushi for two is prepared with the exclusive Mrs. White, Bay Bridge, and California crunch rolls, with miso soup as a starter. Make a reservation for the teppanyaki experience, which uses an iron plate to create grilled hibachi beef, lobster tail, or one of the delectable combination plates. The 30 HDTVs decorating the venue add to the excitement. Guests enjoy Japanese beer while viewing popular sporting events.
Posada Restaurant

988 Murrieta Boulevard, Livermore, California 94550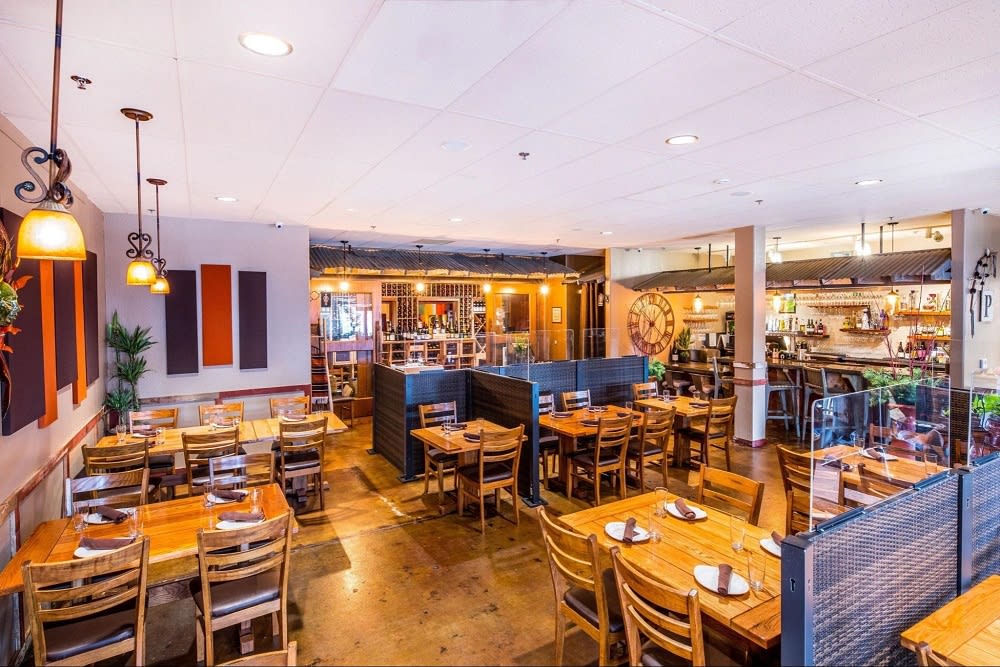 Photo courtesy of Posada Restaurant
Let enthusiasm liven up your night. The vibrant Posada Restaurant creates spectacular Latin American plates. Chef Alexis Posada's stellar talents have brought the restaurant from a food trailer to a dignified location within Livermore Valley Wine Country. Their original menu includes noteworthy entrees, such as rabbit tinga quesadilla, a mix of flour tortilla, three kinds of cheese, chipotle aioli, and escabeche carrots. The flavorful watermelon salad comes with arugula, pickled cabbage, queso fresco, mango, tajin, and mango habanero vinaigrette. The colossal wine cellar is magnificent enough to earn the Wine Spectator's Restaurant Award for both 2021 and 2022. Posada continues to improve its innovative and colorful design by adding new seating options, such as booths, and offering inside and outside dining.
Loard's Ice Cream

1875 2nd St., Livermore, CA 94550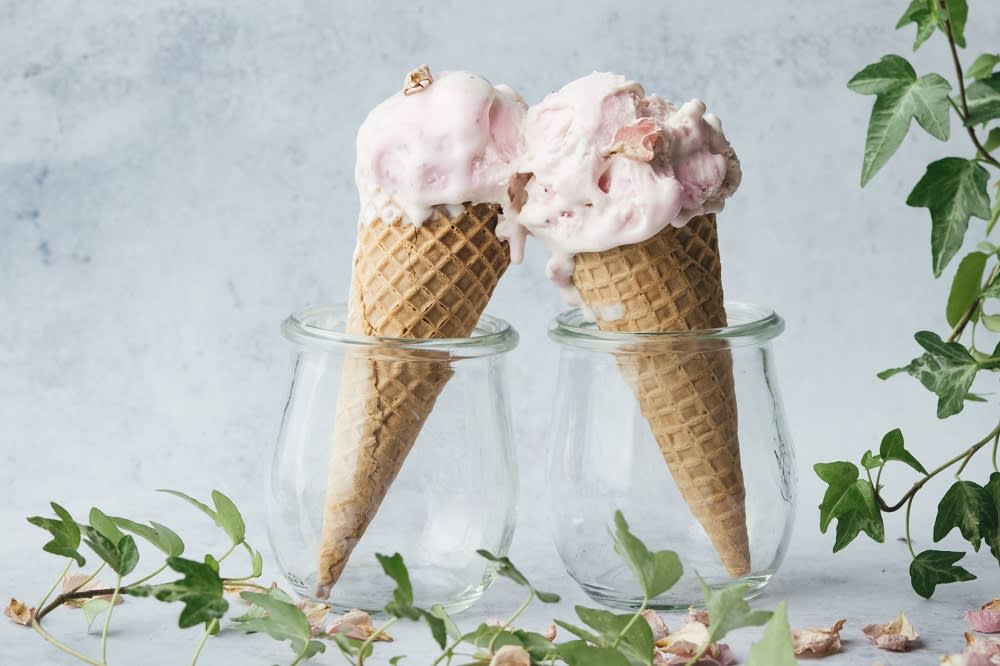 Photo courtesy of Unsplash
After trying out these exceptional dining locales, it is time for dessert. Loard's Ice Cream answers the call. This Oakland-based parlor is integral to the San Francisco Bay Area's history. The frosty treats are made with the same recipe founder Russ Salyard created in 1950. The franchise now has locations dotting the California coast, including his five original parlors. They serve countless tasty cones, such as traditional chocolate mint and rocky road, sherbet selections for a fruity taste, and seasonal favorites like blueberry cheesecake, egg nog, and pumpkin. Appreciate the sweet taste of heritage.


The
680 Doug Buenz Group
will show you the best Livermore restaurants while helping you find your dream home. Realtor
Doug Buenz
and his team are ready to help you every step of the way along your real estate journey. Reach out today!
*Header photo courtesy of Unsplash