Interior decoration is a chance to create a living space that you love, tailored especially to your personal tastes. However, a home that hasn't been redecorated in a while may look stuck in the past. Meld your personal style with these six hot interior design tips to create a home interior everybody will envy.
1. Neutrals and vibrant colors can coexist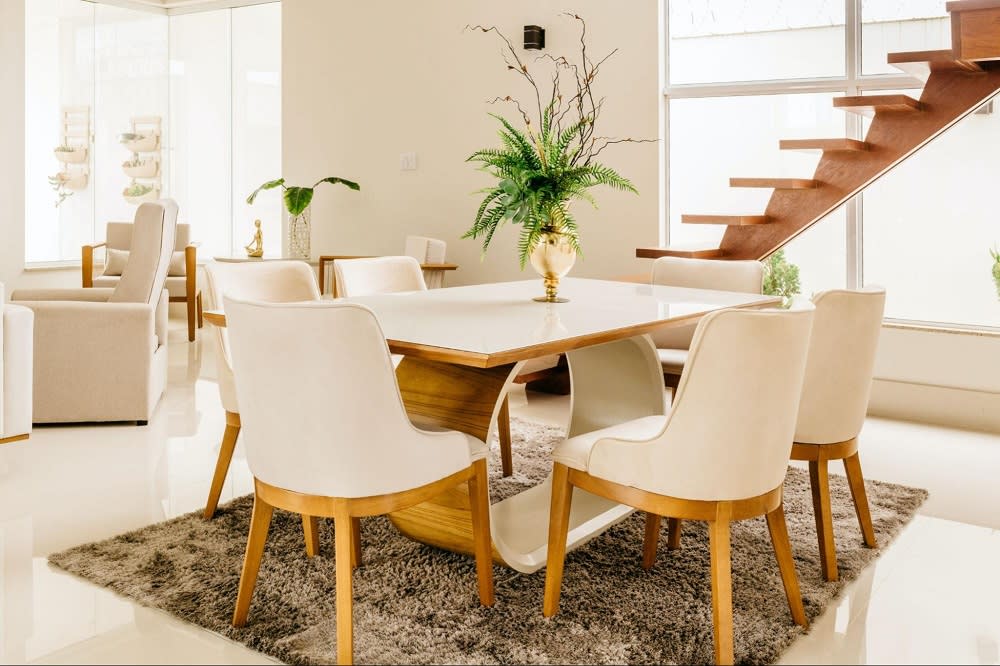 The paint color popular for home interiors is something that often changes with new fads and styles; however, neutrals stick through the trends of interior décor. This list makes no exception, as warm neutrals like cream, beige, and nude are popular choices. Additionally, neutral tones that harken back to nature, such as camel, rust, and taupe, also catch designers' eyes, as they're comforting shades that offer a serene ambiance.

However, a few colors are popping out as stand-out options this year. Incorporating purple into a room's design, from periwinkle to blue-violet, is a bold choice designers love. The color brings joy and dynamism into an area and encourages creativity. Another popular color choice is green, which is a nod towards nature like the warm neutrals. Green offers homeowners a gentle connection and reminder of surrounding nature, which can have a calming effect.
2. Lighting is a statement

Lighting is functionally important to a home, but that doesn't mean it's something you should relegate to a lower status. In areas like a bathroom, use statement lighting like a standing lamp or a chandelier to bring flair into the room, and incorporate a dimmer to create light levels for every type of mood. Especially in a master bath, a chandelier can create a luxurious ambiance.

A statement lamp can also be included in a living room or a bedroom, which physically and figuratively makes the space shine. Search for a lamp with a unique shape and composition that lends itself to the existing design of the space, while also adding to the overall visual interest. This is a simple way to modernize your interior home décor without having to make large or drastic changes.
3. Melding modern and antique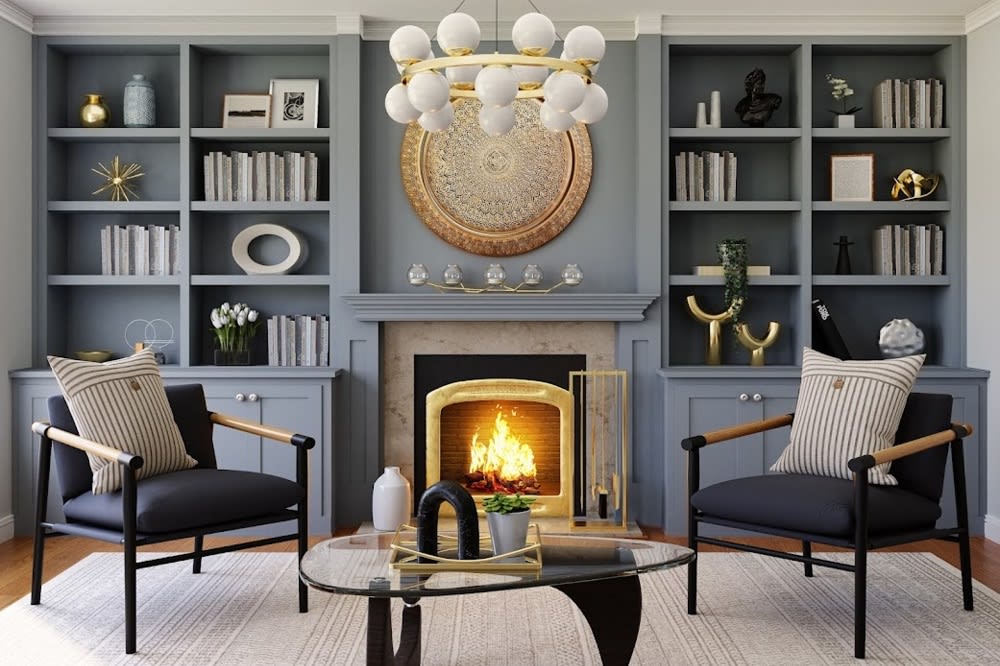 Also hot in home trends and design is bringing
modern and antique
elements together. Although design trends may be changing, the construction of furniture is an art form that's well established in history. This means that many antique pieces are easily and creatively adjustable to modern-day sensibilities while maintaining some of their original design. The contrast of old and new pieces also creates a visual interest intriguing for interior design.

This trend also applies to more recent, yet past, interior design trends. A '70s design with a modern take is in fashion and pokes through in choices to use warm earthy tones, a mix of patterns, and curved furniture. Although a gaudy orange isn't set to see a resurgence, other choices hinting at the vibrant color can create a similar and updated energy in your home.
4. Sharp edges are out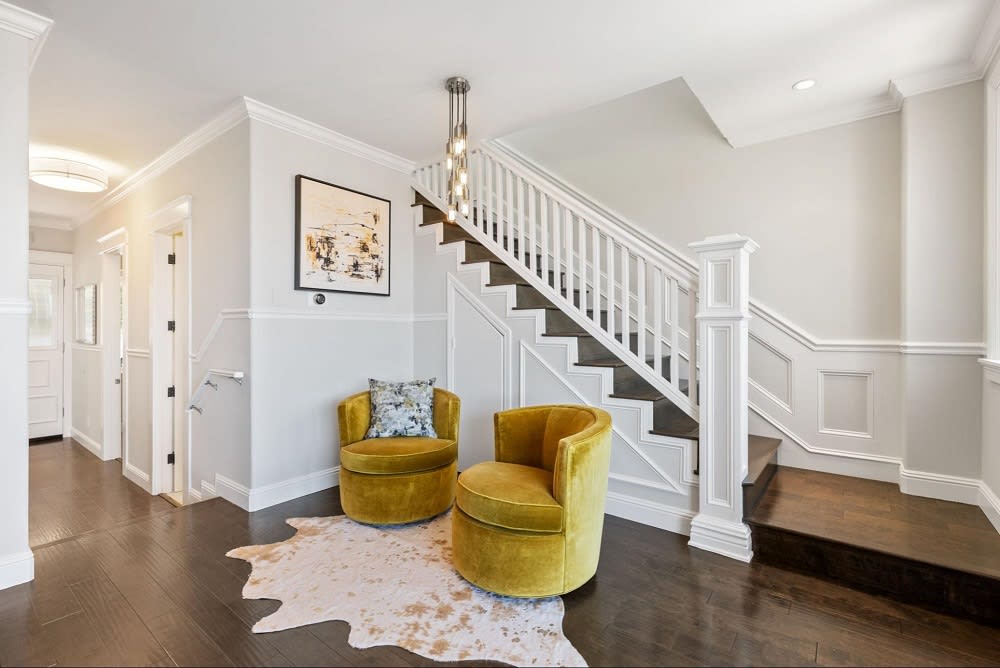 Continuing with the natural theme of paint colors, sharp edges are out in favor of
rounded, more organic shapes
. Use curved edges in large furniture pieces like sofas and coffee tables, or select prints and decorations with organic patterns and shapes. These choices make an overall softer look for a home's interior. Also emphasize curves in the architecture of your home with an accent wall or hanging décor, to create a sense of comfort in the home.

While sharp edges may have been popular for a while for their clean and contemporary look, now straight lines act as stark boundaries of a room. Incorporating curved edges removes any delimitations in an area, creating a larger and freer space to move within. Make sure to keep this in mind when selecting statement pieces or small accents to redecorate your home.
5. Think sustainably

Interest in sustainability has increased as people become more eco-conscious. Buyers are researching the environmental impact of their products and are more willing to purchase items that are responsibly sourced. Because of this, buyers are interested in locally sourced objects, as they have less of a carbon footprint, as well as products that either use eco-friendly sources or are upcycled, in which case they've been made from recycled, unwanted products.
This trend has become so popular that large chains like IKEA are jumping onto it. And with new creations from designers, like a biodegradable,
plant-based leather alternative
, more and more options are available to people looking to redecorate their homes. Other newer inventions and trendy décor on the rise are upholstering with salvaged materials, using leftover textiles in weavings, and replacing foam with alternatives like coconut hair, feathers, or wool.
6. Bringing the outdoors inside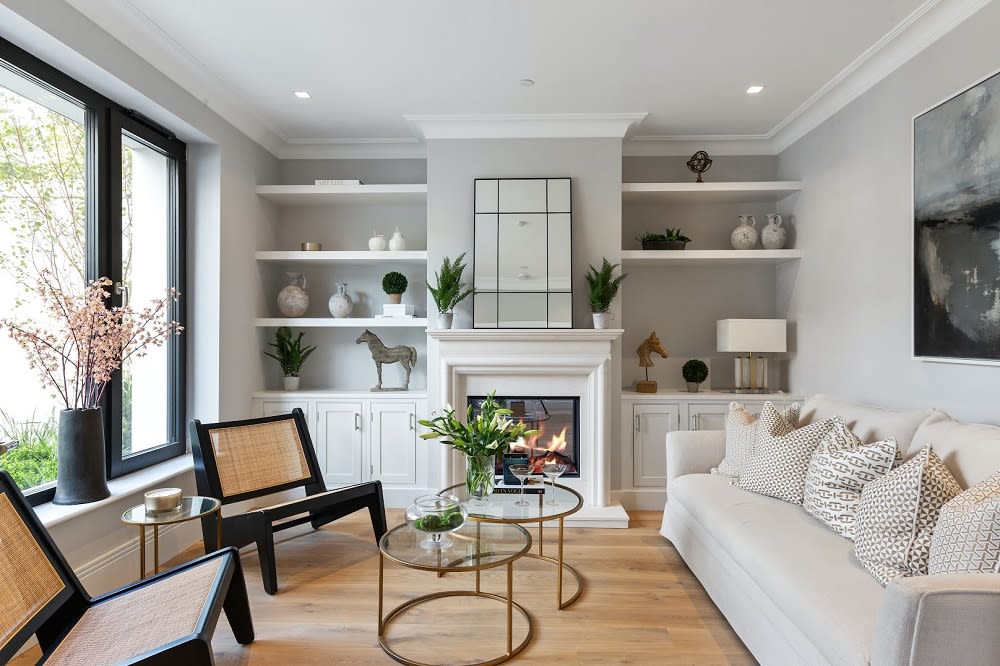 Melding the indoors with the outdoors is a popular design choice for homeowners and home designers this year. Homeowners are eager to connect with nature, wherever they may be on their property. Alongside bringing natural elements into the home with paints and patterns, bringing in elements like plants is a way to add nature to a space. Whether that be a couple of pots along the kitchen window or hanging drooping blooms in a bathroom, there are plenty of ways to incorporate the outdoors inside.

Another way to meld interior and exterior spaces are to build large windows into a home. This brings plenty of natural light into a space, as well as provides a view of the outdoors. Although a window addition or upgrade may be beyond your scope for your home redecoration, it's still possible to increase outdoor visibility with your existing windows by taking down curtains or pulling blinds open.
Ready to follow these interior design tips?
With these six hottest interior design trends, the decoration choices you make to the interior of your home are sure to stand out. If you need help finding a home to redesign, or you're looking to sell once you've implemented these tips, contact trusted local agent
Doug Buenz
to guide you through the process.