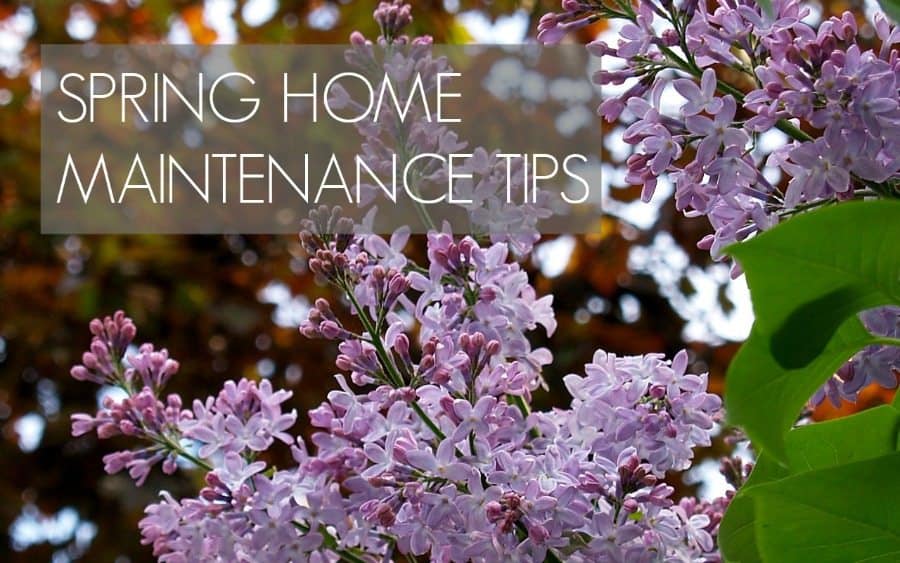 After a long, chilly winter, spring's bright sun and refreshing winds are, well, a much-awaited treat. However, along with this warmer season comes the task of dealing with leaf-filled gutters, cracked sidewalks, and dead plants in the flower beds. Here is a list that will help you target the areas that need maintenance so that your home will be ready for Spring.

Check the Cooling System
With warmer days ahead, you don't want to get stuck with an out-of-commission air conditioner. Work with a technician who can tune up your cooling system to manufacturer-rated efficiency. Take note that dirty filters make your air conditioner work harder. It is also responsible for higher
energy costs
and may eventually lead to damaged equipment. Check them monthly and replace as needed.

Inspect the Gutters
Look for loose or leaky gutters. If you don't want water around your foundation, make sure that you don't have any improper drainage. Check if the downspouts drain away from the foundation and remove any debris.

Clear Your Yard
To make your yard more attractive be sure to prune trees and bushes and remove dead trees and plants. For healthy trees and bushes, keep them trimmed and away from utility wires. You may also consider filling low areas in the yard with compacted soil to avoid yard flooding. When neglected, this may lead to foundation flooding and damage. In addition, water pools in low areas and can become a breeding grounds for insects.

Repair Your Roof
Examine roof shingles to see if any were lost or damaged during winter. If your property has an older roof covering, you may consider replacing it. Look for shingles that are cracked or loose and be sure to replace them. Check and repair breaks in the flashing seals around vent stacks and chimneys, too.

Examine Hose Faucets
The cold winter months can cause damage to outside hose faucets. To check, turn the water on and put your thumb or finger over the opening. Being able to stop the flow of water is a possible sign that the pipe is damaged and has to be replaced.

Pressure Wash the Exterior
Washing the exterior of your home will make it look its best. You may rent a pressure washer to remove accumulated dirt, mold, and stains from the siding, deck, sidewalks, driveway, garage floor, and fences of your property.

Wash the Windows
To let the spring sunshine in, make sure the windows are clear and clean. Use a soft brush or vacuum attachment to clean out the sills and window tracks.
With these simple tips, your home will be ready to welcome spring and impress your neighbors.
Visit
680Homes.com
for more information on how to get the best deal for Pleasanton real estate.
Are you looking for Pleasanton homes for sale or need help in selling your Pleasanton home? Call me, Doug Buenz, at 925-621-0680. Our team of professionals at The 680 Group has the experience and expertise to provide you with unparalleled service in the real estate market.