By performing upgrades and renovations before putting your house on the Tri-Valley real estate market, you will increase your chances of making a profit. However, it's important to make wise decisions regarding which areas of your home to upgrade and how to undergo the renovation process. Read on for some expert guidance about where to put your money.
Market activity is a good indicator

The idea of overhauling a house before listing it can be daunting. The cost of a home makeover could strip your chances of gaining revenue out of the sale. Ask your realtor about their comparative market analysis results to determine how your home stacks up against others on the market. This evaluation looks into homes in your area that have similar specifications. Further, your agent will know whether your community is experiencing a buyer's or seller's market. Renovated homes for sale will typically be the most attractive and gain the most attention from buyers, which is especially important if the market favors buyers when you start the selling process.
Take buyer perspective into account

Traditionally, the majority of buyers are looking for move-in-ready homes. In general terms, this means the house has no elements needing repair, has been sufficiently cleaned and emptied, and feels welcoming on move-in day. More interest will come if you put the time and work into creating the feeling of a brand-new home for your prospective buyers.

Buyers will have different opinions on what a finished home is. Stick to the basics before listing, but prepare for the potential for future work. Some buyers are willing to sign on the dotted line despite not liking minor features, such as the out-of-date kitchen countertops or plain bathroom faucets, as long as any major repairs are completed. Other buyers will desire an interior that has been transformed into a fully modern oasis. Yet another type of buyer will take your house as-is because they love DIY projects or are looking to flip the house.

Your best tool is communication. Your realtor will help with the back-and-forth as you and the buyer deliberate on what must change and what must not. During closing, it's possible to work alterations into the sale.
Know the essentials with a pre-listing inspection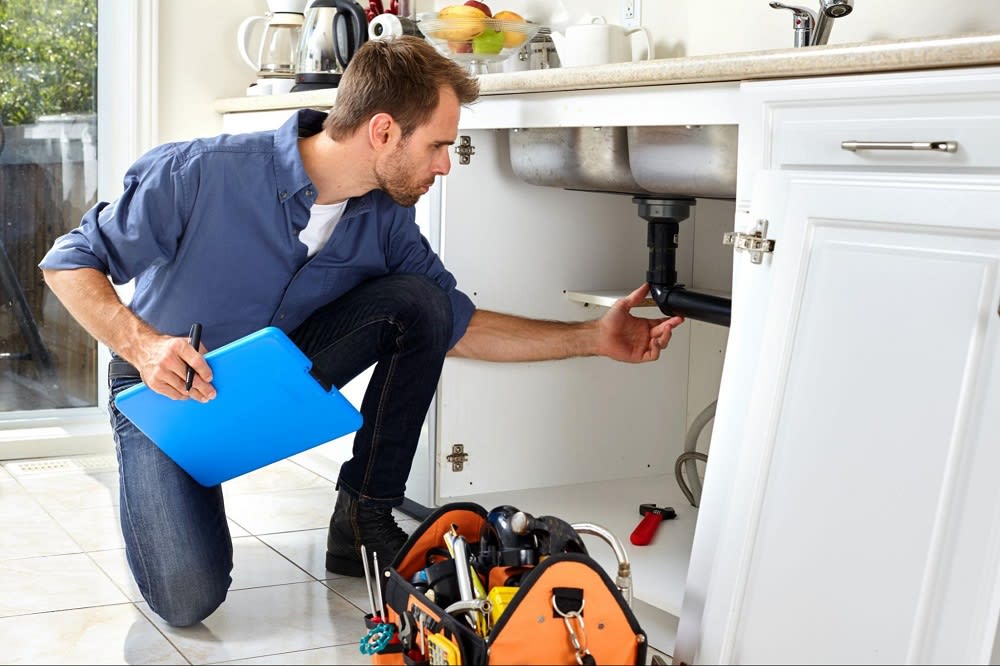 Photo courtesy of Shutterstock

Eliminate the guesswork by hiring a professional inspector to evaluate your home. The inspector will assess the functionality of your house, including the plumbing, electrical, and HVAC systems. They will look for structural damage in the roof, ceilings, walls, windows, and doors. You will receive an inspection report detailing the findings and notating any areas of concern that you may want to address before listing your home on the Tri-Valley real estate market.
Don't overspend
Fixing broken structural or systemic damage in your property is a must. It is vital to get an experienced contractor to perform necessary mending. Even so, paying a premium for substantial refurbishments could lead to negative profit or a stale listing. The
National Association of REALTORS®
shares that such projects only lead to approximately 50% recovery. Although competing with the stars of "Fixer Upper" or "Property Brothers" might seem lucrative, buyers with conflicting tastes might walk away. Your real estate agent will have expertise on what not to fix when selling a house.
Minor changes have a greater return on investment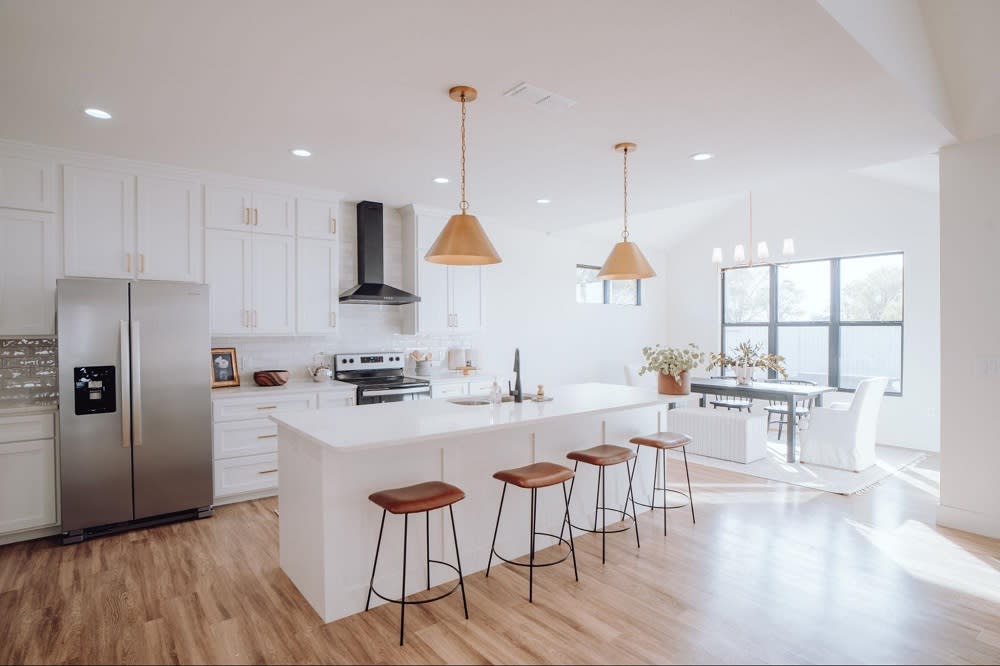 Photo courtesy of Unsplash

A small spend can create a significant gain. Curb your temptation to revamp the entire kitchen, and give your cabinets a facelift with a simple, fresh coat of paint instead. Rather than replacing every fixture in the master bath, it's best to do some caulking and broken tile replacement.

Other renovations that increase home value are a little pricier but still produce a yield, such as a backyard deck addition or installing a modern garage door. Sellers who love working with their hands would be wise to replace lighting fixtures or flooring. Tiny modifications can lead to significant capital.
Decluttering is a requisite

Organizing, donating, and eliminating junk is as imperative as patching a broken roof. Open-house visitors will see a clean home as inviting. Open space will leave room for prospective buyers to imagine personalizing the house with their own personal accents and design ideas. If tidying up isn't your skill, an organizing service will show you the way. Minimize stuff to maximize charm.
Focus on classics in lieu of passing trends

Buyers will want to picture themselves in their new home for years. Today's fads are tomorrow's gauche. Imagine walking into a living room decorated with 1970s shag carpeting and flocking wallpaper. It's better to stay with traditional fashion, such as solid oak coffee tables and neutral color schemes. It's always possible to accent a conventional backdrop with a contemporary piece, such as a painting from a budding local artist or an en vogue centerpiece. Enlisting an interior designer is a clever choice, as they will know what's trending in your region.
Entice more buyers with an updated home office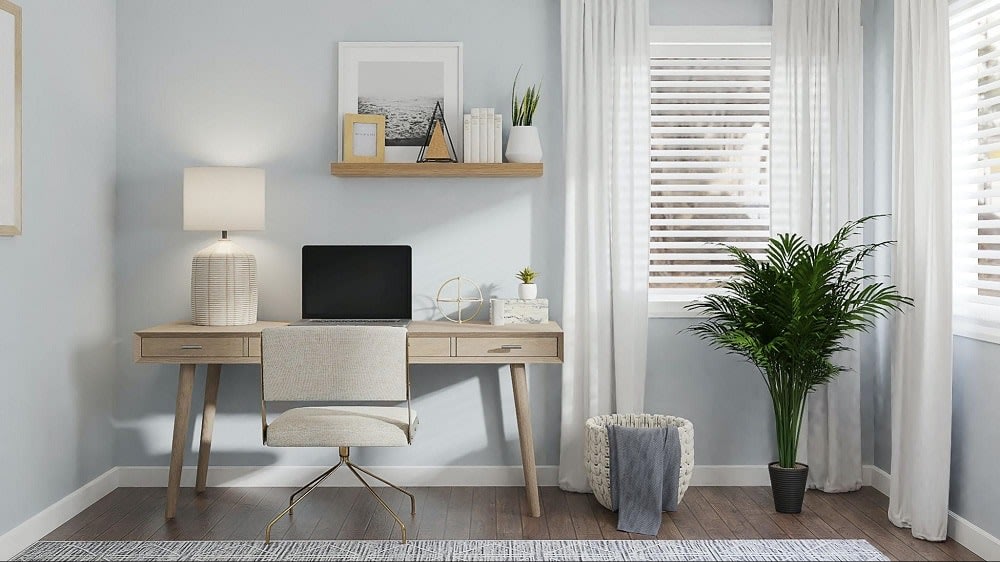 Photo courtesy of Unsplash

One trend you can bank on is the work-from-home culture. Technology improves rapidly, so remote work is becoming increasingly popular; even interior designers have recognized this movement and expanded their home office collections. If you have an extra room, turn it into a home office. Putting up shelving or adding smart features to the space are easy ways to repurpose. These minor adjustments would intrigue professionals looking for a better workspace and make your home more appealing.
Wrap your gift with a bow

Prospective home buyers won't bother looking at renovations if the exterior looks shabby. Simple and almost costless tasks such as trimming trees, mowing the lawn, or planting fresh flowers will pique their interest. Restoring cracked edging around the garden would enhance its appearance. Remove extraneous items, such as broken porch chairs or dingy pottery, and replace them with a vibrant welcome mat or tasteful sculpture. To make sure your landscaping pops, contact the professionals.
The
680 Doug Buenz Group
will help coordinate your home's reconstruction, staging, and marketing. Realtor
Doug Buenz
is well-versed in Pleasanton, East Bay, and Tri-Valley real estate and would love to help you sell your stunning home for top-dollar offers. Doug is a member of the internationally recognized Institute for Luxury Home Marketing and holds prestigious educational merits. Contact Doug and his team today to get started!

*Header photo courtesy of Shutterstock