It had to end, right? There is no way this out of control, crazy Pleasanton real estate market of the last couple years could continue, right? When will it end?
The answer is now apparent. The seller's market is currently over.
Since around 2012, we have seen steady, strong appreciation in our market, with low inventory and robust demand.
Then Covid hit in March of 2020. I remember thinking "good lord… will anyone want to buy a house now?" It was definitely uncharted territory. But the opposite actually occurred. Demand soared as buyers from the South Bay, Peninsula, San Francisco, and other areas flocked to Pleasanton and the Tri-Valley in search of larger homes, better values, good schools, and less congestion. Companies embraced remote work, freeing many buyers from concerns about commuting, which added to the demand locally. The market simply exploded with a tsunami of demand due to these factors. Multiple offers, wild overbidding, and unprecedented price increases propelled the market to record highs in terms of prices.
Then came the change. Mortgage interest rates, which had been in the 3% range for quite a while, started increasing early this year. The increases in mortgage rates have accelerated since March. Currently, fixed mortgage rates are a full 2 - 2.5% higher than they were in January, dramatically eroding the buyer's purchasing power.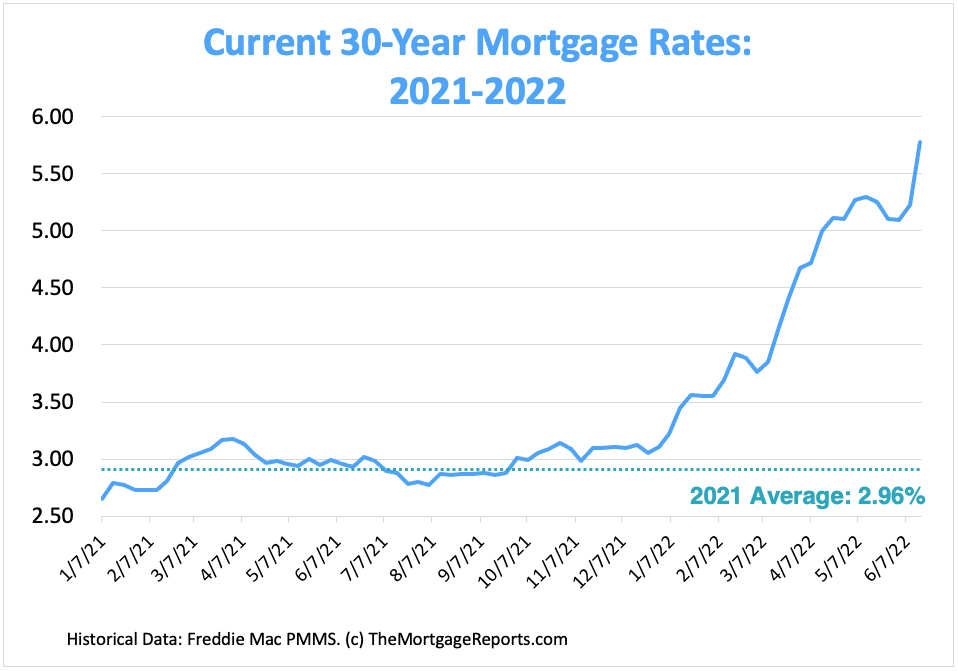 Adding to the buyers' concerns was inflation, economic uncertainty, the war in Ukraine, and general uneasiness. The result was certainly predictable… the overheated, ridiculously hot real estate market had cooled significantly, and quickly. Starting in May, agents have seen buyer traffic slow, interest wane, days on market increase, and prices soften. Indeed the data is starting to reflect this, although data on SOLD properties can lag by as much as 30-60 days.
So let's take a look at where we are now. Here are the key takeaways from June's data:
Average days on market have increased across the board, about double what it was last month
30 – 36% of the active, pending, and sold listings have had price reductions
Average asking price per sq ft for ACTIVE listings is lower than the average asking price per sq ft for PENDING sales, which is lower than the average selling price per sq ft for CLOSED sales
Prices are softer, but still higher than this time last year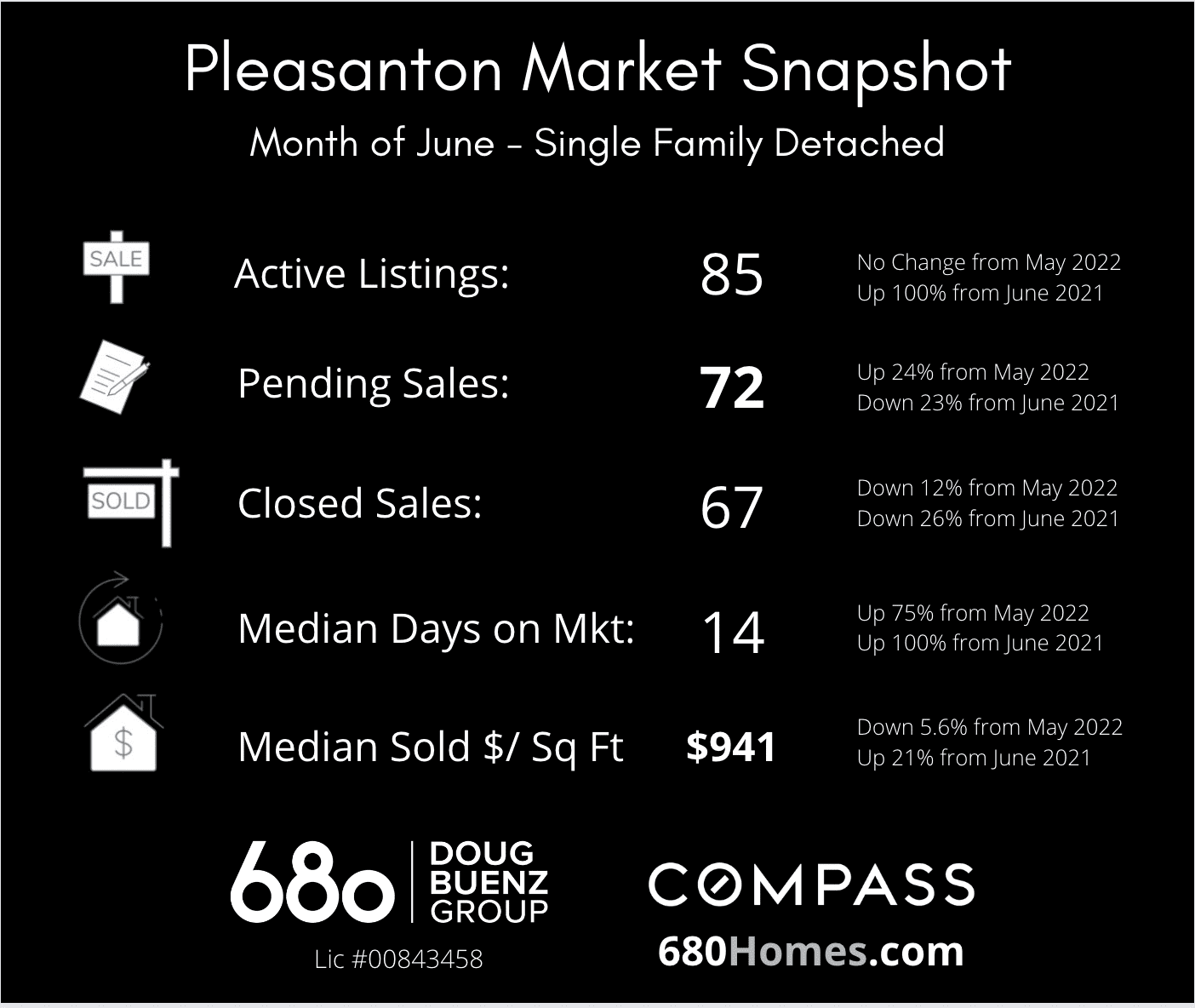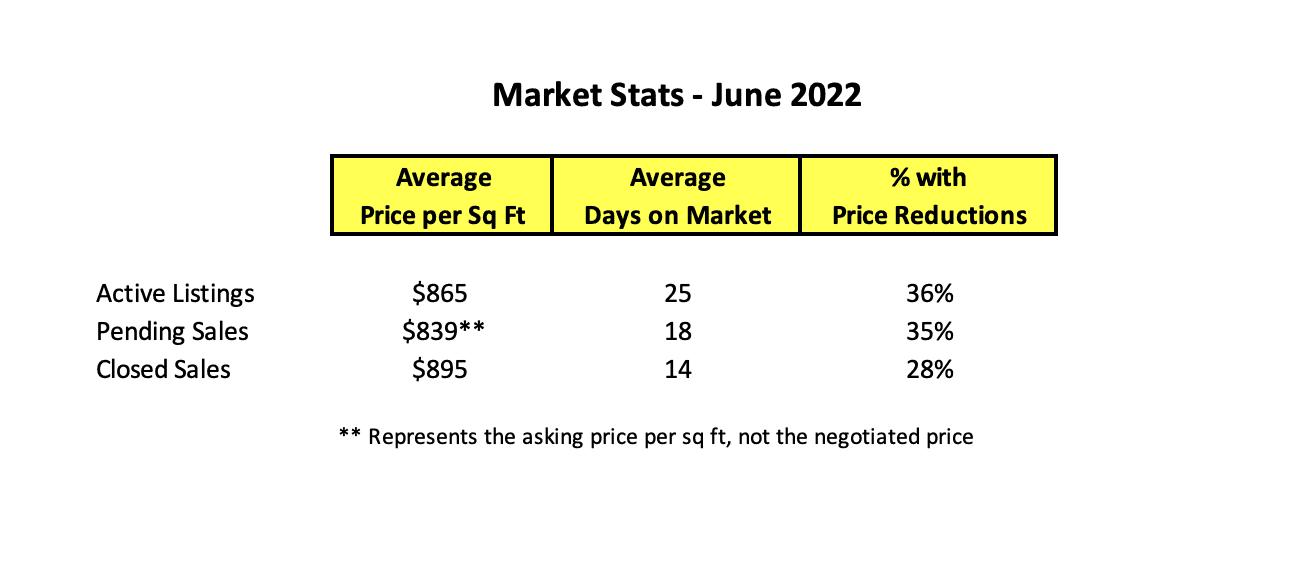 So what does this mean?
For sellers, you need to be smart in pricing your home. There is still competition in the market, except now it is between sellers trying to attract skittish buyers. Your home needs to be an attractive value in your price bracket. Cosmetic fixes before you go on the market are important to make sure your home appeals to today's buyer. It is also wise to get inspections, and if possible complete the recommended repairs. You should also monitor the market to keep on top of the activity level. Feedback from buyers who have seen your home is also very important. And you can't count on your home selling above the asking price. You might actually have to negotiate with potential buyers.
For buyers, your often stated wish has come through: no more competing for homes. You now have the luxury of shopping for homes. You have time to make a reasoned offer without the pressure, versus having to decide in 24 hours after seeing the house once. You can also make an offer for less than asking price in most cases. And you can add contingencies into your offer, which has been almost unheard of in the past 2 years.
Now more than ever it is crucial to get the advice of a professional REALTOR. If you would like to discuss the current market and how it impacts you, give me a call today at (925) 621-0680. As a broker with over 30 years' experience, I am here to help.